Mortgage Rates Are Rising Fast; Here's How to Get the Lowest One Possible
Blog posted On May 24, 2022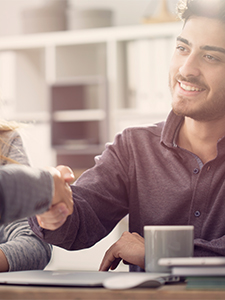 Since the beginning of 2022, mortgage rates have been trending higher at a shockingly fast pace. According to data from Freddie Mac, the average 30-year fixed mortgage rate was trending around 3.11% at the end of 2021. Now, it's trending over two percentage points higher. Historically, this is one of the sharpest upward rate trends in 40 years. And many experts predict that rates will continue to rise. If you're considering buying, don't fret. Here are five tips that can help you secure the lowest mortgage rate possible.
Explore adjustable-rate options
Oftentimes, adjustable-rate mortgages (ARMs) are offered at lower introductory rates than fixed-rate mortgages. The introductory period usually lasts for 3 to 10 years. After this, your mortgage rate will fluctuate with the market rates. For that reason, ARMs are often used by homeowners who don't plan to live in the house for a long period.
Consider a shorter-term mortgage
Most people opt for a 30-year mortgage term. But considering a shorter term could help you access lower interest rates. Shorter mortgage terms typically have lower interest rates because they are less risky for a lender. Plus, you have the benefit of building equity faster.
See if you can buy discount points
Discount points can help lower your interest rate upfront. "They're actually prepaid interest," says Holden Lewis, home and mortgage expert at Nerdwallet. "When you pay discount points, you're handing the lender a chunk of interest payments up front in exchange for paying less interest every month." It generally takes one discount point to decrease in interest rate by roughly 0.25%.
Try to boost your credit score
Though each individual borrower situation is different, most people can get a lower interest rate if they have a higher credit score. Looking for quick ways to boost your credit score? We can help!
Buy ASAP before rates rise more
Probably the simplest tip is to speed up your purchase process. If you've been sitting on the home buying fence, now is your time to jump in. Mortgage rates are likely only going to continue rising. Haven't picked out your house yet? Ask us about our Lock N Shop* program to buy more time without letting today's rates slip away.
*Not available in Massachusetts, New York, or Oregon
Sources: FRED, MarketWatch