Zillow Invests to Improve Zestimate Technology
Blog posted On April 16, 2019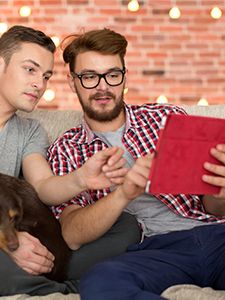 Zillow, a free real estate marketplace resource, has invested in improving the accuracy of its popular "Zestimate" tool. When it launched in 2006, the price estimate feature had a margin of error of about 14%, giving some homeowners and home buyers unrealistic expectations when it came time to buy or sell. Today, that margin of error has improved to about 4.5%. In 2017, Zillow launched a competition to improve the accuracy of the Zestimate. Approximately 4,000 teams of data scientists and engineers from 91 countries participated. Zillow hopes to reduce its margin of error to 4% by the end of this year.
The Zestimate was never intended to replace an actual home appraisal. Even so, some disgruntled homeowners have actually filed suit against what they believed to be Zillow's "deceptive practices." In response, Zillow opened up the floor for data scientists and engineers around the world to crowdsource ways to improve the accuracy of its algorithm. The winning team, ChNJestimate, was comprised of three data scientists and engineers from Morocco, Canada, and the United States and will be awarded $1 million for their work. The team used machine learning, as well as data like commute times and road noise to devise its algorithm.
On its website, Zillow encourages home buyers and sellers to supplement the Zestimate with other research, including but not limited to: "getting a comparative market analysis (CMA) from a real estate agent, getting an appraisal from a professional appraisal, and visiting the house whenever possible." The accuracy of the Zestimate varies from location to location. Additionally, Zillow allows homeowners to claim their property listing and edit facts like the number of bedrooms, bathrooms, and other home improvements or upgrades, that could influence the value of the property.
Free resources like Zillow are a great place for home buyers or home sellers to start, before they move forward with a real estate transaction. However, like any free resource, Zillow's database is limited. When you are buying a home, your Realtor or real estate agent will have access to listings before they go public, using the MLS. Professional appraisers will also be able to give a more accurate appraisal of the home's value than a listing based on data aggregation.
If you have any questions about the value of your current home, or a home you are looking to buy, please let me know.
Sources: MarketWatch, Kiplinger, Zillow