Why the Recent Jobs Report is a Good Sign for Housing
Blog posted On April 05, 2022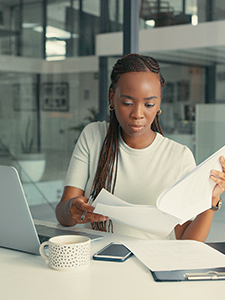 Last week the U.S. Department of Labor released its jobs report for the month of March. Initially, some of the numbers in the report appear to fall below many economists' expectations. However, at a closer look, it shows several encouraging signs for the housing market.
The news 'below expectations'
In the March labor report, several job sectors showed a slowed growth to their payroll counts.
| | | |
| --- | --- | --- |
| | February | March |
| Government Payrolls | +24,000 | +5,000 |
| Manufacturing Payrolls | +36,000 | +38,000 |
| Nonfarm Payrolls | +678,000 | +431,000 |
| Private Payrolls | +654,000 | +426,000 |
Although the month-over-month growth trend is slightly down, it is still a good sign that sectors are adding jobs. Employment plummeted in March 2020 when the pandemic hit. But since then, the jobs market has been steadily climbing back to pre-pandemic levels.
The good news for housing
Employment in the construction industry has surpassed its pre-pandemic level. With more jobs being filled in the construction industry, it is hopeful that the pace of new home production will rise – providing some relief to the record-low level of housing inventory. "There was a big increase in hiring for residential specialty trade contractors this month, while residential building dipped slightly," said Odeta Kushi, First American deputy chief economist. "Overall, a net gain of 7,600 jobs for residential construction, which is good news for this labor-intensive industry and for the prospect of more housing supply."
Additionally, as unemployment levels continue to decrease, and wages increase, more Americans are likely to remain competitive in the high-priced housing market. "Although mortgage rates have spiked more than half a percentage point over the past two weeks, reducing affordability for many potential first-time home buyers, the increase in wages will certainly somewhat help offset that hurdle," said Mike Fratantoni, the Mortgage Bankers Association's chief economist. "And the confidence that many potential home buyers have in their financial situation also benefits from this historically strong job market."
A concern for many housing experts over the past several months has been the rising sales price of homes and upward trend in mortgage rates. As homes become more costly, experts worry that buyers could be priced out. However, the idea of rising wages and employment levels are a hopeful sign. In March, the unemployment rate dropped to 3.6% – just above the unemployment level of 3.5% in February 2020. "Approximately 93% of the jobs lost in the pandemic have been regained," said Kushi. "If monthly gains continue at the March pace, we could return to the pre-COVID employment peak by July 2022."
As home prices are continuing to rise, it's important to evaluate all of your mortgage options. We offer several home loan solutions that can help you buy home with 0% down or lower than average rates. To learn more about our different loan products, check out our loan product page.
Sources: HousingWire