Whether You're Headed Back to The Office or Working Remote, Here's How We Can Help
Blog posted On September 13, 2022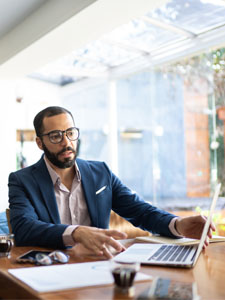 Labor Day has always been an unofficial end to summer. Pools have shut down, kids have headed back to the classroom, and larger companies now want their employees back in the office. After over two years of working remotely, many don't share their employer's desire. So what are your options?
Despite employees' desires and preferences, most larger companies are cranking up the heat in the 'back to the office' battle. In a recent survey conducted by consulting firm Gartner, 69% of mid-to-large-sized companies say that they are requiring employees to be in the office a set number of days – even if their jobs can be done fully remotely. Other companies, like Meta, have left the decision completely up to employees. They can choose to be fully remote or opt to go into the office. "Productivity [did not suffer] despite many companies going fully remote," said Ben Wigert, director of research and strategy for workplace management at Gallup. "Many thrived through that process and continue to hire at record pace."
The choice is ultimately up to you. Whether you're excited to get back to the office or exploring fully remote opportunities, we can help you navigate both situations.
Staying remote? It might be time to invest in a home office. We offer some great construction renovation loan options that can help you create the dream home office.
Excited to return to the office? We have plenty of loan options that can help you find the perfect place with a shorter commute.
Some of our mortgage options include
FHA, VA, USDA, Conventional

All In One Loan

HomeFundIt
HELOCs

Jumbo Loans

Mortgage Payment Buydown
Let us know if you want to learn more!