What Experts Are Saying About Geopolitical Effects on Rates
Blog posted On March 01, 2022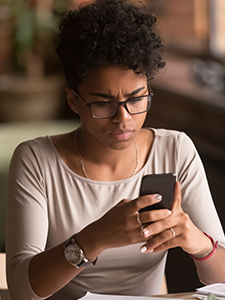 Last week, the markets reacted to news abroad. Treasury yields fell and mortgage-backed securities climbed, both signs of decreasing mortgage rates. When geopolitical crises arise, people tend to invest in safer options rather than stocks and head toward bonds instead. However, the effect on rates doesn't end there. Depending on how the crisis evolves, it could also impact the already-high levels of inflation. Higher levels of inflation put the Federal Reserve in a difficult spot in terms of rate hikes. So it's a fine balance between the pressures pushing rates higher and lower. Here's what the experts are saying.
Pressures potentially pushing rates higher
Inflation
"An extended war in Eastern Europe could lead to higher global energy prices and higher U.S. inflation, forcing the Federal Reserve to tighten monetary policy aggressively, and higher interest rates could become a larger headwind for the U.S. economy," said PNC Chief Economist Gus Faucher.
Fed rate hikes
"The current stance of monetary policy is wrong-footed and needs substantial adjustment," said Chicago Fed President Charles Evans. "Clearly, it is another understatement to say that inflation has greatly exceeded the moderate persistent overshooting of 2% the Committee sought earlier, and that a policy adjustment is in order."
Pressures potentially pushing rates lower (or helping them stay stagnant)
Geopolitical risk
The effect of geopolitical risk was not the main factor concerning rates last week. All the focus was on the Fed and in inflation. But the development in Ukraine last week changes a lot. "When you have turmoil around the globe, there's a flight to safety, and the bond market usually is a beneficiary" said Barry Habib, founder and CEO of MBS Highway. The bond market is closely tied to mortgage rates, so if the bond market benefits, rates will likely benefit as well
Fed rate hikes (or lack thereof)
Some experts were even considering if the Fed would go for two rate hikes in its March meeting. But the news in Ukraine made many experts reassess what would happen in March. "This takes 50 basis points completely off the table," says Mohamed El-Erian, Allianz and Gramercy advisor and president of Queens College, Cambridge. Fifty basis points refers to a double hike. "It takes the eight, nine, hikes that people were talking about for this year completely off the table, and thankfully so."
Overall, several different moving factors could affect rates trends going forward. The good news is, "the housing market is strong," said Habib. "Interest rates are still very good, [mortgages] can still help people with debt consolidation." Many homeowners have greatly benefitted from refinancing their mortgage and consolidating debt. If you would like to learn more about how to speed up debt payoff before rates rise, visit our cash-out refinance page, or contact us to get started.
Sources: CNBC, CNBC, MarketWatch, MBS Highway