Market Update: Rates Unchanged; Existing Home Sales, New Home Sales Coming Up This Week
Blog posted On December 20, 2021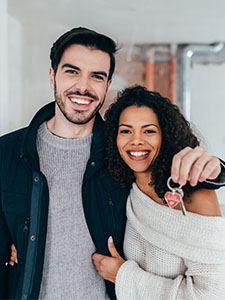 Last week, mortgage rates remained relatively unchanged following the Federal Reserve's announcement saying that it would be doubling the size of the asset taper. Now the Fed will be reducing its asset purchases by $30B a month as opposed to $15B per month. At this rate, the tapering processes is expected to be completed by March 2022. This could poise the Fed to raise the benchmark interest rate as early as the Spring. So far, the Fed has done a good job at signaling its changes well in advance of announcing them, which has given the market time to prepare. This way, mortgage rates haven't been reacting as strongly.
This week, the reports on existing home sales and new home sales are scheduled for release on Wednesday and Thursday.
Existing home sales or resales track the sales of previously constructed homes and make up approximately 90% of residential real estate transactions. Existing home sales in October climbed 0.8%, reaching a seasonally adjusted annual rate of 6.34 million. According to Lawrence Yun, Chief Economist at the National Association of REALTORS® (NAR), home sales are on track to have their strongest performance since 2006
The new home sales report tracks the sales of newly constructed homes and accounts for about 10% of total residential real estate transactions. New home sales in October climbed 0.4% month-over-month to reach a seasonally adjusted annual rate of 745,000. As home inventory remains tight and home prices continue to climb, new homes are going to be crucial to the housing market. Home builders are continuing to bring more new homes into the market in an effort to meet the high buyer demand. "For homebuyers who felt frustrated by this year's extremely limited supply of existing homes, new construction can seem like an attractive alternative," said Danielle Hale, chief economist at Realtor.com. "Many for-sale new homes are either under construction or not-yet-started." As we saw last week, housing starts are surging, and home builder confidence remains high.
If you're interested in exploring our new construction home loan options, let us know.
Sources: CNN, MarketWatch, MBS Highway, Mortgage News Daily