Market Update: Rates Trend Higher, Existing Home Sales and New Homes Sales Coming Up this Week
Blog posted On June 21, 2021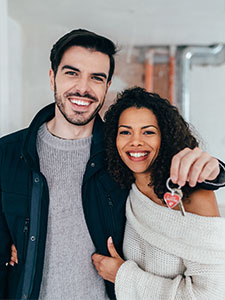 Last week, the Federal Open Market Committee (FOMC) voted to leave the benchmark interest rate near zero. The move caused some market volatility, likely due to the FOMC's discussion of tapering and rising rates. With the economy's current pace of recovery and inflation, the FOMC predicted that we will see at least two interest rate hikes in 2023. Before last week's meeting. the rate liftoff was set for 2024. As for their bond-buying program, they still plan to keep purchasing assets at the current pace until the labor market and inflation show substantial and sustained progress. But they did mention the idea of tapering, which is likely what sparked the movement in the 10-year Treasury yield and mortgage rates. Mortgage rates could see more movement this week after the release of the existing home sales report and new home sales on Tuesday and Wednesday, respectively.
Existing home sales or resales track the sales of previously constructed homes and make up approximately 90% of residential real estate transactions. In April, existing home sales dropped 2.7% month-over-month to a seasonally adjusted annualized rate of 5.85 million units. As home buyer demand continues to soar, the housing market continues to face the challenge of meeting this demand with limited home inventory. However, when asked about the current state of the housing market, Lawrence Yun, chief economist for the National Association of REALTORS® (NAR) said, "it is hot, that is the one-word description even with the sales decline. For every listing there are 5.1 offers. Half of the homes are being sold above list price." The upcoming report on existing home sales should provide more insight.
The new home sales report tracks the sales of newly constructed homes and accounts for about 10% of total residential real estate transactions. New home sales fell 5.9% in April, down to a seasonally adjusted annualized rate of 863,000. Due to the shortage of labor, lumber, and other home building supplies, as well as increased material prices, construction has been slower over the past few months. Last week, the Commerce Department released a report that showed a 3.7% month-over-month increase in housing starts during May. Therefore, the level of new home sales may also rise soon.
Other important reports scheduled for release include the weekly mortgage application survey on Wednesday, the weekly jobless claims survey on Thursday, and the GDP update on Thursday afternoon. On Friday morning, personal income, consumer spending, and core inflation will also be released.
With the Fed's discussion of tapering asset purchases and raising rates, it's likely that mortgage rates could start rising again soon. For right now, they're still in a historically low range – making it a perfect time invest in a home or lower your rate through a refinance. There are several ways you can take advantage of interest rates while they are still low, so if you would like to explore your options, let us know.
Sources: Census, CNBC, CNBC, Bankrate, Mortgage News Daily, Reuters