Market Update: Rates Trend Higher; Consumer Price Index Coming Up This Week
Blog posted On June 06, 2022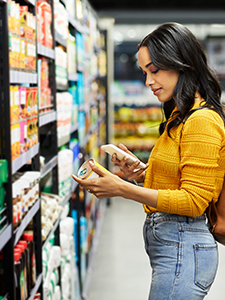 Mortgage rates trended higher last week after seeing favorable downward trends the week before. Several factors contributed to the rise. One simply is the volatility of the current market. "Any time anything in the market has been doing one thing bigger/longer than normal, odds of a rebound increase," writes Matthew Graham, chief operating officer at Mortgage News Daily. Other contributors include China's easing of lockdowns, data showing that the manufacturing sector was more resilient than expected in May, and markets predicting an aggressive stance from the Federal Reserve in its upcoming Federal Open Market Committee (FOMC) meeting.
This week, the U.S. Bureau of Labor Statistics will release the highly anticipated data on May's levels of inflation via the consumer price index.
The consumer price index tracks the changes in the average price of a fixed basket of goods and services sold to final consumers. In April, the consumer price index showed that inflation climbed 8.3% year-over-year. Though this is still near 40-year highs, it is a slight decline from March's 8.5% increase. Month-over-month, inflation climbed 0.3%, which is also a decline from March's 1.2% gains. "Increases in the indexes for shelter, food, airline fares, and new vehicles were the largest contributors to the seasonally adjusted all items increase," read the report. The core consumer price index, which excludes food and energy, rose 6.2% annually and 0.6% month-over-month.
"We're starting to see energy pull back a little bit, but it's not enough," said Kathy Jones, chief fixed income strategist at Charles Schwab. "The markets were hoping for a better number and it's not good enough to rule out more Fed tightening."
The next FOMC meeting will start next Tuesday, June 14. Many experts are predicting a 0.50% rate increase. Jerome Powell, Fed Chairman, will announce the Committee's decision on Wednesday, June 15.
If you're considering buying a home or hoping to build, consider locking in your rate before the Fed's next meeting. Contact us to get started or learn more about our rate lock options.
Sources: Bloomberg, Bureau of Labor Statistics, CNBC, Mortgage News Daily, Mortgage News Daily