Market Update: Rates Trend Higher; Case-Shiller Home Price Index, Pending Home Sales, and PCE Index Coming Up This Week
Blog posted On September 26, 2022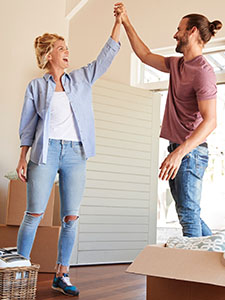 Last week, mortgage rates trended higher. Mortgage rates have been trending higher since the release of the latest consumer price index, which showed that inflation is at higher-than-expected levels. The Federal Open Market Committee (FOMC) also made a unanimous decision to raise the benchmark interest rate by another 0.75%. Important reports scheduled for release this week could have another big impact on the movement of rates – especially the PCE inflation reports on Friday. Completion is the enemy of the bond market, which influences mortgage rates heavily. Other important reports include the Case-Shiller home price index and pending home sales.
The S&P Case-Shiller home price index tracks changes in the value of homes involved in two or more sales transactions across 20 major metropolitan areas throughout the country. Though the data lags by a month, it is still used to gauge home price appreciation trends. Last month's Case-Shiller report for June showed hopeful news for home buyers as home price appreciation continued to decelerate – inching up just 0.4% month-over-month. Year-over-year, price appreciation was lower at just 18.6%. The numbers this week are expected to continue their downward trend.
The pending home sales index tracks changes in the number of homes that are under contract but not yet closed. In July, pending home sales slipped 1% month-over-month. As we step deeper into the fall season and further away from peak home buying season, the index is expected to continue lower.
The Core Personal Consumption Expenditure (PCE) Price Index is the Fed's preferred method that measures the core inflation of prices of goods and services besides prices of food and energy. Core inflation in July increased 0.1% month-over-month and 4.6% year-over-year. The Federal Reserve's target range for annual core inflation is around 2%.
Rates are trending near some of the highest levels we've seen in a while. But that doesn't mean you can't achieve your home buying dreams. Ask us about our Mortgage Payment Buydown and learn how you can make mortgage payments at a lower interest rate for up to three years.
Sources: Bloomberg, Mortgage News Daily