Market Update: Rates Rise; Consumer Price Index Coming Up This Week
Blog posted On January 10, 2022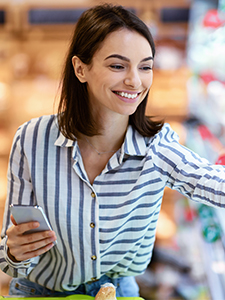 Last week, mortgage rates trended upward as the Omicron outlook brightened and the Federal Reserve released its minutes from the December meeting. "Bonds feed on fear, turmoil, and risk aversion," wrote Matthew Graham of Mortgage News Daily. When the economy has a negative outlook, interest rates for things like bonds and homes tend to fall. When the economy is stronger, mortgage rates trend higher. Another factor pushing rates up is the Federal Reserve saying that it ideally would raise the benchmark interest rate sooner than previously anticipated.
This week, there are fewer market-moving reports scheduled for release. The consumer price index – a widely used tool for measuring inflation – is scheduled for release on Wednesday.
The consumer price index tracks the changes in the average prices of a fixed basket of goods and services sold to final consumers. In November, the consumer price index rose 0.8% month over month, sitting at an annual inflation level of 6.8%. The sharp year-over-year increase was much higher than expected and was the fastest acceleration the index has seen in 40 years. One of the main contributors to the increase was the jump in energy prices – up 33.3% year-over-year. The Labor Department reported that food and energy prices increased at the fastest yearly pace in 12 years. The core consumer price index, which strips out food and energy, increased 0.5% month-over-month. Compared to November 2020, the core consumer price index grew 4.9%. "There's no question no matter how you look at it, even if you take out the extremes caused by the pandemic, it's still very high inflation," said Randy Frederick, managing director of trading and derivatives at Charles Schwab. "This is still supply chain disruption, semiconductor-related inflation." To help curb inflation gains, the Federal Reserve has continued tapering its asset purchases. Many economists think that inflation is near its peak, so we could see a decelerating pace in the upcoming consumer price index.
Also scheduled for release this week are the weekly jobless claims and mortgage application submissions. Coming out on Friday is the retail sales report.
High inflation levels can actually help you pay off debt faster in some cases. One way to accelerate your debt payoff is with a cash-out refinance. With a cash-out refinance, you can exchange some of your home's equity for cash to help you pay off high interest loans and consolidate debt. To see if you qualify for a cash-out refinance, contact us today.
Sources: Bloomberg, CNBC, Mortgage News Daily