Market Update: Rates Fall; NAHB Housing Market Index, Housing starts and Building Permits, Existing Home Sales
Blog posted On August 15, 2022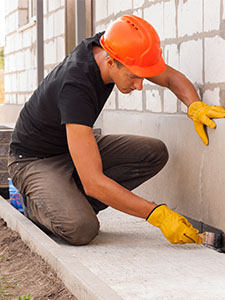 Mortgage rates trended lower again last week after the consumer price index showed positive signs of inflation cooling. Inflation has been soaring beyond 40-year highs, which has had negative effects on the bond market and therefore mortgage rates. So when the year-over-year consumer price index showed a drop in inflation, the markets reacted positively. This week, we have several housing reports scheduled for release.
The National Association of Home Builders' (NAHB) housing market sentiment index is based on a survey of home builders' perceptions on current sales activity, sales expectations for the next six months, and buyer foot traffic. Any reading above 50 is considered positive. In July, the NAHB index fell to a level of 55. Lower demand, higher rates, and more existing homes on the market have discouraged builders.
Housing starts track ground broken on residential projects and building permits track permits issued. In June, building permits increased 0.1% to a seasonally adjusted annual rate of 1.70 M. Housing starts fell 2% to a seasonally adjusted annual rate of 1.56 M. Right now, new home inventory is very high, likely driving down a need for new builds.
Existing home sales or resales track the sales of previously constructed homes and make up approximately 90% of residential real estate transactions. In June, existing home sales fell 5.4% to a seasonally adjusted annual rate of 5.12. However, in July, rates were higher than they have been trending in August.
The housing market is finally starting to regain balance between sellers and buyers. If you're currently trying to sell your home, you could consider certain buyer incentives, like a mortgage interest rate buydown, before lowering the price of your home. If you would like to learn more about our buyer incentive programs, let us know.
Sources: Mortgage News Daily