Market Update: Rates Fall; Consumer Credit Coming Up This Week
Blog posted On April 04, 2022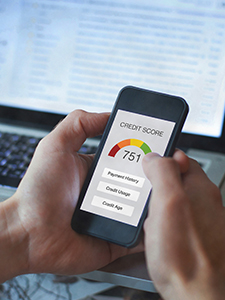 Last week, mortgage rates trended downward for the first time in several weeks. It began due to hopes that there would be de-escalation in Ukraine. With de-escalation would hopefully come reduced oil prices and easing upward pressure on inflation, allowing the Fed to ease their policy changes that could be negative influences for rates.
This week is a relatively uneventful week for market-moving reports. The only major housing, labor, or consumer report is consumer credit – scheduled for release Thursday afternoon.
The consumer credit report tracks total outstanding consumer debt segmented by revolving and nonrevolving credit. Revolving credit includes monthly debt like credit card statements and nonrevolving credit includes longer term debt like student loans and auto loans but excludes mortgage debt. In January, consumer credit rose at a seasonally adjusted annual rate of 1.9%. Revolving credit decreased at an annual rate of 0.3% while nonrevolving credit increased at a seasonally adjusted annual rate of 2.5%.
As always, the weekly mortgage application submissions and jobless claim survey will be released on Wednesday and Thursday respectively.
To learn more about market trends affecting your mortgage rates, contact us.
Sources: Federal Reserve, MarketWatch, Mortgage News Daily