Market Update: Mortgage Rates Rise; Consumer Price Index Coming Up This Week
Blog posted On October 10, 2022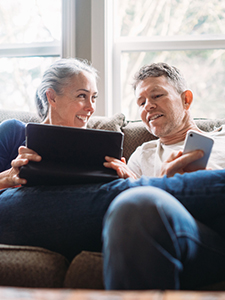 Mortgage rates trended higher last week after the release of strong jobs reports. In a typical market, economic data wouldn't influence rates to the volatility of this extent. But this year has not been a typical market. After several job reports last week came in at higher-than-expected levels, the markets started adjusting and repricing. Why? Strong jobs data suggests that the economy can continue enduring the rate increases by the Fed. This doesn't necessarily mean that the Fed will continue raising at the current increases, but it could influence continued hikes.
This week, we have another huge economic report – the consumer price index for inflation in September 2022. One of the main reasons the Federal Reserve has been aggressively hiking the benchmark interest rate is to help combat the record high inflation increases. As long as inflation continues increasing, or is resistant to decreases, the Fed is going remain committed to their stance. Unfortunately for this consumer price index report, it's likely that the annual numbers will still be elevated since they will be compared to the low inflation levels in September 2021. In August 2022, the consumer price index was at an annual rate of 8.3%. Month-over-month, the index inched up 0.1%. Core inflation, stripping out food and energy costs, climbed 6.3% annually and 0.6% monthly. Many people are keenly watching the numbers rolling in for the consumer price index every month. Any hope for cooled interest rates lies in inflation levels.
For a home amidst high inflation and rates, ask us about our inflation-busting loan products that can help reduce the impact of higher rates on your mortgage.
Source: Bloomberg, Mortgage News Daily,