Market Recap: Pending Home Sales Up, Home Prices Appreciate, Construction Spending Down
Blog posted On April 03, 2020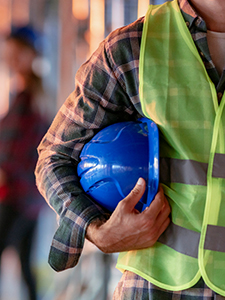 Mortgage rates climbed slightly higher this week, but overall remain lower than last year's highs. Pending home sales increased. The S&P CoreLogic Case-Shiller home price index appreciated. Construction spending weakened.
Pending home sales or the number of sales under contract but not yet closed, increased 2.4% from January to February. Year-over-year, sales increased 9.4%. Every region improved. This data reflects pending home sales before the coronavirus pandemic hit the United States and social distancing measures began to be put in place. Chief economist for the National Association of Realtors commented that despite the changes to the home shopping process, "I'm encouraged there will be continued home transactions though, with more virtual tours, electronic signatures, and external home appraisals."
The Case-Shiller home price index appreciated 0.3% month-over-month and 3.1% year-over-year. Phoenix, AZ led the index with a 6.9% annual appreciation rate, followed by Seattle, WA, Tampa, FL, and San Diego, CA each up 5.1% year-over-year. A lower supply of homes for sale plus sustained buyer demand will likely continue to drive home values up.
Construction spending declined 1.3% month-over-month in February to a seasonally adjusted annual rate of $1.37 trillion. However, January's figure was revised upward. Spending on public projects declined 1.5% and spending on residential projects slipped 0.6%.
As coronavirus guidance becomes available at the local, state, and national level some steps in the home buying process have and will changed, but banks and lenders are fully operational. As an essential business, we are working together to help home buyers and homeowners complete any home purchase or refinance transactions they may need. If you have any questions about changing policies, please let me know.
Sources: MarketWatch, MarketWatch, MarketWatch, Mortgage News Daily