Market Recap: Job Openings Decline, Mortgage Apps Surge, Consumer Price Index Rises
Blog posted On January 15, 2021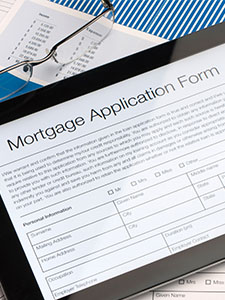 Mortgage rates rose slightly this week but are still near 12-month lows. Job openings declined somewhat. Mortgage applications surged to a pandemic high. The consumer price index increased.
The Labor Department's Job Openings and Labor Turnover Survey (JOLTS) revealed a slight drop in job openings in November, down 100,000 to 6.5 million. The survey also revealed the highest number of layoffs since June as rising coronavirus cases affected the hotel and restaurant industries. Climbing by roughly 300,000, layoffs reached a five-month high of nearly 2 million in November. Hires were little changed at 5.8 million and separations increased marginally to reach 5.4 million.
For the week ending 1/8, mortgage application submissions surged by a composite 16.7%, reaching the highest level since March 2020. The composite surge was largely due to the 20% week-over-week rise in refinance applications. That's a 93% increase year-over-year. Purchase application submissions jumped as well, rising 8% week-over-week. "Even with the rise in mortgage rates, refinancing did not slow to begin the year, with the index hitting its highest level since last March," said Joel Kan, MBA's associate vice president of economic and industry forecasting. "Both conventional and government refinance applications increased, with applications for government loans having their strongest week since June 2012."
The consumer price index rose at the fastest pace since August, up 0.4% in December. Nearly two-thirds of this increase was due to a rise in gas prices, which increased by 8.4%. While this might seem high, compared to last year, gas prices are actually down by 15%. The cost of food increased by 0.4%. Though the price of goods and services increased speedily last month, the pace of inflation was still relatively low – just 1.4% annually. Before the pandemic, the pace of inflation was at 2.3%. Although rising energy and food costs have pressured headline inflation moderately higher, the underlying trend remains stable," said senior economist Sal Guatieri of BMO Capital Markets.
Despite the slight rise in average mortgage rates, mortgage application submissions are starting off 2021 strong. According to real estate experts, the solid housing market momentum is expected to continue through the majority of this year. If you too would like to start this year off with a strong momentum, click the "apply now" button above or contact us to get started on your mortgage application today.
Sources: MarketWatch, MarketWatch, MarketWatch, Mortgage Bankers Association, Mortgage News Daily,