Market Recap: Home Prices Surge, Pending Sales Drop, Construction Spending Declines
Blog posted On April 02, 2021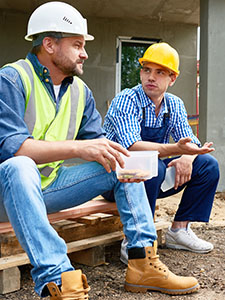 Mortgage rates trended upward most of the week, reaching near long-term highs. Earlier in the week we saw a bounce in the bond market, which was a hopeful sign that rates were hitting their ceiling. While mortgage-backed bonds are one of the largest influencers on daily mortgage rates, the downward trend did not hold. Mortgage experts are divided on the trend of mortgage rates next week. According to a Bankrate survey, 46% expect rates to continue rising while 15% expect them to fall. A large number (38%) said that rates will remain unchanged. In other housing news, home prices surged once again, while pending sales slowed and construction spending decreased.
The 20-city Case-Shiller home price index showed a 0.9% gain from December to January. Year-over-year, prices shot up 11.1%. Phoenix had the highest rate of appreciation, up 15.8% year-over-year. The cities that followed were Seattle and San Diego. "January's data remain consistent with the view that COVID has encouraged potential buyers to move from urban apartments to suburban homes," said Craig Lazzara, managing director and global head of index investment strategy at S&P DJI. Experts predict that price gains will moderate over the course of the Spring as more sellers put their homes on the market.
In February, pending home sales fell 10.6%, marking the fifth consecutive month of declines. Compared to February 2020, sales were only down 0.5%. "To some extent, the downturn in pending home sales is a reflection of February's severe winter weather," wrote MarketWatch contributor, Jacob Passy. However, home sales are also slowing because of the low inventory. "The demand for a home purchase is widespread, multiple offers are prevalent, and days-on-market are swift, but contracts are not clicking due to record-low inventory," said Lawrence Yun, chief economist for the National Association of REALTORS® (NAR).
Construction spending fell 0.8% in February. The seasonally adjusted rate of $1.52 trillion was only a slight drop from January's revised level of $1.529 trillion. Year-over-year, construction spending is up 5.3%. The decline came from both private and public construction, both falling 0.5% and 1.7% respectively. A likely contributing factor was the winter storm that spread across the U.S. during early February. Housing starts and building permits fell during that month as well.
This week, HUD Secretary Marcia Fudge also announced that they would not be cutting rates for FHA mortgage insurance premiums (MIPs). The holding of rates along with increased inventory could help decrease buyer competition and lower home prices. To learn more about your MIP, or how the current rates affect your mortgage payment, contact us today.
Source: Bankrate, Census.gov, HousingWire, MarketWatch, MarketWatch, MarketWatch, Mortgage News Daily