Market Forecast: Housing Market Index, FOMC Meeting, Housing Starts and Building Permits
Blog posted On March 15, 2021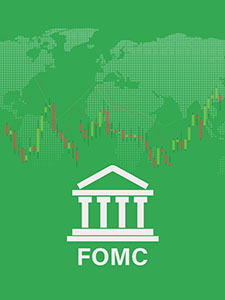 Mortgage rates remained relatively unchanged last week. Treasury yields are starting to inch higher in anticipation of increased inflation. With this imminent recovery, more people are anticipating the rise of benchmark interest rates. It's not a matter of will rates rise, but when will it happen.
The Federal Open Market Committee (FOMC) will meet on Tuesday and Wednesday of this week and release their interest rate decision on Wednesday afternoon. In housing news, the National Association of Home Builders (NAHB) will release their housing market index on Tuesday. Scheduled for release on Wednesday is the report on housing starts and building permits.
The FOMC sets the federal funds rate; the federal funds rate will influence mortgage rates but not set them exactly. In January, the Fed voted to leave interest rates unchanged once again. In a statement following the decision, Jerome Powell, chairman of the Federal Reserve, said, "the pace of the recovery in economic activity and employment has moderated in recent months, with weakness concentrated in the sectors most adversely affected by the pandemic." However, since their January meeting, COVID-19 hospitalizations have decreased, more people are getting vaccinated, and the economy has gained some momentum (which economists expect to continue throughout the year). So, it's possible that the Fed could raise the benchmark rate this week, but they might be hesitant because Powell claims, "we're still a long way from our goals of maximum employment and inflation averaging 2% over time."
The National Association of Home Builders' (NAHB) housing market sentiment index is based on a survey of home builders' perceptions on current sales activity, sales expectations for the next six months, and buyer foot traffic. Any reading above 50 is considered positive. In February, home builder sentiment reached a level of 84, largely to the high home buyer demand and low housing inventory.
Housing starts track ground broken on residential projects and building permits track permits issued. In January, housing starts slowed to a seasonally adjusted rate of 1.58 million while building permits soared to their highest level since 2006 – a seasonally adjusted rate of 1.88 million. Down 6% from December and 2.3% from January 2020, housing starts saw a slight drop, largely a result of a slowdown in single-family housing starts, which were 12% below their level in December. Building permits, however, jumped 10.4% month-over-month and 22.5% year-over-year – reaching their highest level in 15 years.
If you would like to talk more about the trends in rates and get a better feel of how they affect you, let us know. For a full breakdown of the Fed's decision this week and how could impact your mortgage rates, check out our blog this Friday.
Sources: CNBC, Forbes, MarketWatch, MarketWatch, MarketWatch, Mortgage News Daily