Market Forecast: Existing Home Sales, FHFA House Price Index, New Home Sales
Blog posted On December 21, 2020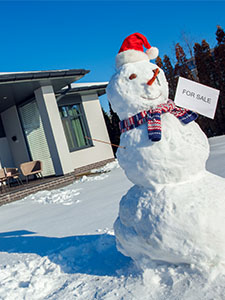 Last week, the Federal Open Market Committee met and voted to leave interest rates unchanged. This week the report on existing home sales is scheduled for release on Tuesday. On Wednesday, the Federal Housing Finance Agency (FHFA) will release their house price index. The report on new home sales is scheduled for release as well.
Existing home sales or resales track the sales of previously constructed homes and make up approximately 90% of residential real estate transactions. Existing home sales jumped 4.3% from September to October, reaching a seasonally adjusted rate of 6.85 million. Year-over-year, existing home sales rose 26.6%, marking the highest annual pace since 2006.
The FHFA house price index tracks changes in the prices of homes financed through conventional mortgages securitized by Fannie Mae and Freddie Mac. Though the data subset is smaller than the Case-Shiller home price index, it is still used to gauge home price appreciation trends. In September, the FHFA house price index rose 1.7% to reach 302.6. Post-inflation, the index read 168.6 — a record high. Year-over-year, the index rose 9.1%.
The new home sales report tracks the sales of newly constructed homes and accounts for about 10% of total residential real estate transactions. In October, new homes sales fell 0.3% to a seasonally adjusted rate of 999,000. Economists at Reuters had expected a 1.5% rise in new homes sales. Compared to the same time last year, home sales are up 41.5%.
As the holiday season heats up, you may still be searching for the perfect gift. With mortgage rates at record lows, a new home, renovation, or refinance could be the perfect gift that your whole family can enjoy. Let us know if you want to make this holiday season one you'll never forget!
Sources: Advisor Perspectives, CNBC, CNBC, MarketWatch, Reuters