Is Now a Good Time to Refinance?
Blog posted On August 23, 2022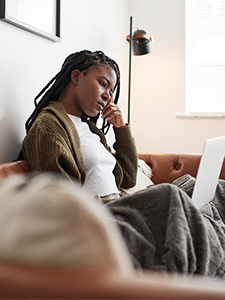 For the past several months, headlines have said the refinance boom is over. Interest rates have been steadily rising since the beginning of the year. While many homeowners might think they missed their chance, nearly one million owners can still save over $3,500 per year by refinancing.
If you're going to refinance strictly for a lower mortgage rate, most experts recommend a new rate that's at least 0.50% to 0.75% lower than your current rate. According to mortgage analytics company Black Knight, one million homeowners are still in a position to reduce their current mortgage rate by 0.75%. "These homeowners could save an average of $316 per month, equal to $3,729 per year," writes Money.com's Lead Mortgage Reporter, Leslie Cook.
However, there are several other ways that you could benefit from a mortgage refinance – especially amid economic uncertainty.
Benefits of refinancing now:
Get cash out to finance renovations or pay down debt
Don't want the hassle of moving? Need to make space for another home office or older parents? With a cash-out refinance you can use your home's equity to finance renovations. You can also use your home equity to pay down debt like credit cards, car loans, or student loans.
Lengthen your loan term to reduce monthly payments
Only a small percentage of homeowners have a 15-year mortgage. But if you're one of those few and looking for ways to boost your monthly budget, you might consider switching to a 30-year mortgage. This will lower your monthly mortgage payments and allow more of your monthly budget to be spent elsewhere.
Remove costly mortgage insurance
Refinancing could also be a good opportunity for FHA mortgage holders to switch to a Conventional Loan. Then, you will no longer have to pay the costly mortgage insurance premium (MIP) that comes with an FHA Loan. If you have a Conventional Loan and are paying for private mortgage insurance (PMI), you might be able to stop paying insurance if you've reached at least 20% equity.
Switch to a line of credit for increased financial stability
A line of credit allows you to withdraw money from your home equity as needed – without refinancing. This can be extremely beneficial in case of emergencies or other unexpected costs. The All In One Loan™ is a home equity line of credit (HELOC) linked to a traditional checking account that allows homeowners to access their equity 24/7, pay down their mortgage faster, and potentially save tens of thousands of dollars on excessive interest expenses. It's especially beneficial during a time of economic uncertainty because allows more financial flexibility and reduces risk overall.
To learn more about how you could benefit from a refinance, contact us or click 'Get Started' above.
Sources: Money, Mortgage News Daily