Introducing the All In One Loan™ TX Homestead
Blog posted On June 16, 2022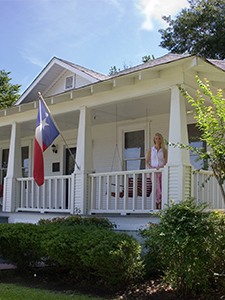 Texas homeowners and buyers have enjoyed the benefits of second home financing with the All In One Loan™. Now, our All In One Loan™ (AIO) product is available for Texas primary residences (homestead properties) as well! If you're a primary residence homeowner or buyer in Texas, the All In One Loan™ TX Homestead was made exclusively for you.
Product Highlights
Home equity line of credit (HELOC) – First-lien, 25-year draw, home equity line of credit (HELOC) provides 24/7 access to equity dollars without refinancing.
Line amounts up to $2 million – Perfect for today's high-priced market.
Linked checking account – Linked checking account: makes it easy to transfer idle income and short-term savings earning low interest, into the HELOC, to reduce monthly and lifetime mortgage interest payments while keeping it liquid and available for future planned and unplanned spending needs*.

ATM-Debit VISA access cards

Checks

Online Bill-Pay

Mobile Banking

Direct Deposit

Mobile Deposit (Check Imaging)

External Account Transfers

Auto-Payment Set-Up

Client Concierge and Customer Service

Available for:

Single family homes, condos and 2–4-unit properties

Texas primary residences only (Homestead properties)

New home purchases and mortgage refinances
How does the All In One Loan TX Homestead program differ from other mortgages?
Borrowers can pay off their balance in half the time or

less without changing their budget

Tens of thousands of dollars in interest payment

expense can be avoided

Keeps home equity dollars available for longer

compared to traditional HELOC product

Can be used to fund home improvement projects and

invest in additional real estate sooner without always

requiring another loan
It's time to think differently about money and mortgages! Check out our All In One Loan™ FAQs or contact us to learn more.
*Minimum HELOC advance amount $4,000 as defined by Subsection (a)(6) of Section 50, Article XVI of the Texas Constitution. No limit on the amount that can be transferred to the HELOC