How to Successfully Invest in Short-Term Rentals
Blog posted On December 08, 2021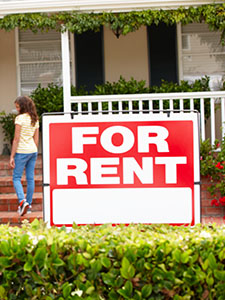 Many vacation homeowners may choose to lease their second homes out as short-term rentals when they are not occupying the property. Leasing a home as a short-term rental through a service like Airbnb or VRBO is a great way to earn extra income and offset some of the cost of homeownership. In some popular vacation destinations, the prevalence of short-term rentals has led to restrictions and ordinances limiting rental activity. For example, in Breckenridge, Colorado, city officials are currently trying to reduce the amount of licensed short-term rentals from 3,000 to 2,200 properties.
If you're interested in investing in a short-term rental, here's what you need to know.
Look into Licenses
in 2020, vacation rental data site AirDNA reported that the availability of short-term rental listings declined but is expected to rebound to 1.37 million listings by 2022. As short-term rentals become more popular, the industry is expected to be faced with additional regulations. When you're looking into a specific region, check with the locality's ordinances and license limitations. Investing in a property near a popular destination but outside of the city limits could save you on license fees.
Location, Location, Location
When you buy an investment property, you need to either take on the management of the home yourself or hire a management company. If you're choosing a home that is not local to your current home, you will need to hire a local property manager to take on the day-to-day maintenance and operations. If the investment property is local to you, then you will be able to take a more hands-on approach to property management. Keep in mind, this could involve responding to emergency requests. Even if you do live near the property, hiring a property manager could be beneficial.
Consider All Costs
Investing in a short-term rental is a popular way to earn extra income and build additional home equity. Before you invest, it's best to meet with a mortgage loan officer or financial advisor to run all the numbers, ensure you can carry another mortgage, and determine if the earned rental income can offset the costs of managing the property. There may be a few years before you break even on your investment. Make sure to account for any licensing fees as well, especially if your short-term rental is in a popular vacation destination.
If you have any questions about short-term rentals and investment opportunities, let me know.
Sources: Money.com