How Reverse Mortgages Can Help Retired Homeowners or Buyers
Blog posted On May 05, 2022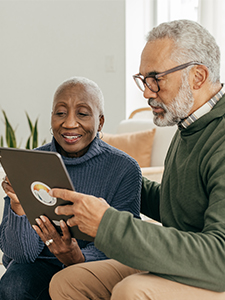 You've spent years investing into your home and now it's time to reap the rewards of your hard-earned equity. As you get older, you might be thinking about buying a home that better suits your lifestyle. But you also are probably thinking about your retirement funds.
What is a reverse mortgage?
A reverse mortgage is an FHA-insured loan that can help you or a family member convert a portion of your home equity into tax-free cash.
Reverse mortgage benefits
Eliminate monthly mortgage payments

Plan for unexpected expenses/ medical bills by maintaining a line of credit that grows over time

Increase your cash flow by getting a monthly payment for life

Have a better alternative to cash reserves (home loans are not taxable income)

Gain a tax management tool that can help you qualify for deductions

Leave your legacy to heirs
Eligibility
Must be at least 62 years old

Home must be a primary residence

Must own home outright or have significant equity

Must be a single-family home, 2-4-unit dwelling or FHA-approved condo

Must receive reverse mortgage counseling
Let's explore options that can help you retire with MORE.