Home Inventory Set to Increase This Winter: Here's How to Prepare
Blog posted On January 04, 2022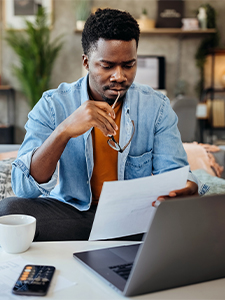 Though the Winter season is typically cooler for the housing market, it looks like it's about to heat up. According to a recent Realtor.com report, almost 50% of home sellers plan to sell in the next two months. Sixty-five percent of sellers plan to sell before April 2022. For home buyers, this could be a welcome relief from steep competition and high prices.
Over the past year and a half, home buyers have seen high competition, soaring prices, and limited choices on the market. But it seems like the inventory of existing homes could be on the rise. Roughly 90% of residential real estate transactions are existing home sales. This means that most of the home inventory and availability relies on owners selling their current home. With more owners planning to sell, more homes should be available to buy.
Over 25% of all homeowners are planning to sell their home in the next 12 months. This is up from 10% in the Spring. More people are looking to sell their home in order to find another that better meets their family's needs or is closer to family and friends. Over the course of the pandemic, more companies have incorporated lenient work from home policies – allowing employees to live almost anywhere they want. With this flexibility, more people are looking to move away from major metropolitan hubs. They're also looking for different features in their home now. With more people working from home, more buyers are looking for home office spaces.
With more homes on the market, home buyers will likely have more options. So how can you prepare to buy this Winter?
Check your credit
Sometimes credit reports can have errors on them that could hurt your credit score. Make sure your credit report is accurate and up to date.
Get preapproved
Getting preapproved is key to standing out in a crowded market. A letter of preapproval shows the seller that you're serious about your offer and can afford the home. It also can help you get a better idea of your price range.
Determine a budget
Just because you're preapproved for a certain amount doesn't necessarily mean you should buy a house at the maximum limit. Remember, you'll have to budget for upfront costs like closing costs and your down payment, as well as ongoing maintenance costs for the house. Plus, in a competitive market, it's good to have a buffer in case you want to bump up your offer.
Shop for a mortgage
There are several mortgage options that can meet your needs and help you meet your financial goals. Talking to a loan officer can help guide you to your perfect mortgage match.
Explore down payment assistance
When home prices are high, down payments can be costly. Luckily, we offer several down payment assistance programs that can help cover some or all of your down payment costs including the Chenoa Fund DPA, HomeFundIt™, and more.
Determine where you want to live
Once you have a better idea of a budget, you can figure out which areas are within your price range and meet all your needs.
Hire a real estate agent
Having the knowledge of an experienced REALTOR® process can be a huge asset throughout your home buying process, especially if you're moving to a new area.
If you need any suggestions on real estate agents, let us know – we would be happy to share any recommendations. Getting a head start on your home buying process can help you be better prepared for when you're ready to purchase.
Sources: Realtor.com