Home Buyers are Enjoying More Concessions from Sellers
Blog posted On August 30, 2022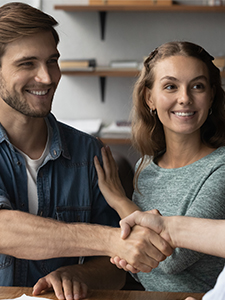 Words unheard over the past two years – home buyers are enjoying newfound bargaining power. As demand dips and home inventory continues to climb, home sellers are agreeing to more repairs, lower down payments, and other concessions.
Buyer demand takes a dip
Existing home sales, which account for roughly 90% of all home sales, were down 5.9% in July. Compared to July 2021, existing sales fell 20.2%.
Pending home sales, or homes that are under contract but not yet closed, also saw a monthly decline in July. Annually, pending sales were down 19.9%.
To make matters worse for sellers, more buyers are backing out of deals. According to Redfin, 63,000 sales agreements were called off in July.
Sellers step up with more buyer incentives
With fewer buyers on the market and more buyers backing out of deals, sellers are having to step up their game. "About 80% of the seller contracts I have right now, [sellers] are paying for at least $5,000 to $10,000 in closing costs for the buyers, because the buyers requested that to lower their interest rates," says Andrew Vallejo, a Texas-based Redfin agent.
Opportunities for prospective buyers
For the past two years, home sellers have been in the driver's seat of deals. But the tables are starting to turn. With less competition, home buyers have more flexibility.
If your real estate agent thinks that you're in a position to do so, ask for seller concessions.
Here are a few examples:
Closing costs

Repairs

Lower down payments

Contingencies
For more tips on the current market or more information on our temporary interest rate buydown, connect with us!
Sources: MarketWatch, NAR, NAR