Closing Day Checklist for Home Buyers
Blog posted On September 14, 2022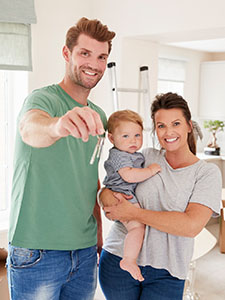 You are finally about to close on your dream home! As closing day gets closer you may be stressed that you may be forgetting something important for the big day. By making a closing day checklist, you can eliminate the stress and prepare for a smooth day.
Here is a checklist of closing day must-haves.
Photo ID – You will need to bring a photo ID for all borrowers who will be on the loan. The title company will use this to verify your identity. This could be a driver's license, U.S. ID card, or a U.S. or foreign passport.
Proof of Insurance – As a part of the mortgage loan approval process you will be required to take out a homeowners insurance policy. This is to protect you in case something were to happen to your home. Check with your lender and the title company to make sure that you are providing them with the proper documentation.
Closing Disclosure – Your lender is required to provide you with a closing disclosure no later than 3 days before closing. This document will include your loan amount, monthly payment, interest rate, private mortgage insurance (if applicable), property taxes, and homeowners insurance payment. It will also include the amount of money that you need to bring (or wire) on closing day. Before signing, make sure you go over the document carefully to make sure everything is correct, and the borrower's names are spelled correctly.
Cashier's Check or Proof of Wire Transfer – You will need to make sure to bring a certified cashier's check for the amount that is listed in your closing disclosure statement. You will not be able to use a personal check or cash. You may also do a wire transfer before the closing. Check with the closing attorney on wiring instructions.
You did the hard work to get to closing day, and you are on your way to getting the keys to your new home. Don't let little things hold up the big day!