A Deeper Look at President Biden's Proposed Tax Credit
Blog posted On February 09, 2021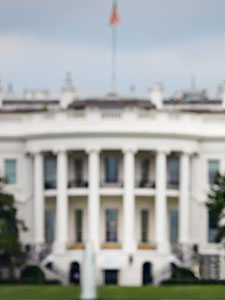 Last month, Joe Biden celebrated his inauguration as the 46th president of the United States. Now it's down to business. One of the proposed changes that the Biden Administration mentioned in their campaign was a $15,000 tax credit for first-time home buyers. According to real estate experts, if this credit is passed by Congress, it could be a positive change for the industry.
What is the tax credit?
According to the Biden campaign website, the proposed tax credit would be designed to "help families buy their first homes and build wealth by creating a new refundable, advanceable tax credit of up to $15,000. Biden's new First Down Payment Tax Credit will help families offset the costs of home buying and help millions of families lay down roots for the first time."
HousingWire compared it to the $7,500 tax credit created during the presidency of George W. Bush in 2008. This credit was designed to help the economy recover from the Great Recession and was later raised to $8,000 by President Barack Obama before it expired in 2010. However, unlike the Bush credit, which was claimed when buyers filed their income taxes the year after their purchase, the Biden credit would be used at the time of purchase.
How can it help?
Chief Economist Lawrence Yun of the National Association of REALTORS® (NAR) said that the Biden credit could be good news for the housing market since it can go a long way in helping first-time home buyers and minority households. This could help stimulate demand in the housing market, which, as Yun noted, is not enough to help the housing market prosper. "Right now, the housing market is facing a significant housing shortage. So, if we add further stimulus to the demand without addressing the supply… it will simply bump up the prices even higher." Yun said. "The only way to make [the tax credit] impactful is to ensure that we have sufficient supply available as we go into 2021."
What about the rest of the housing market?
Ken Johnson, real estate agent economist at Florida Atlantic University, said that he does not believe there will be a housing slowdown. Record low rates are one contributing factor helping sustain the busy market. Another is the stimulus checks that have been helping people during the pandemic. "There will remain a desire to own as long as interest rates stay low," Johnson said. "Interest rates will stay low as long as there's a forthcoming financial stimulus."
Right now, the record low rates are driving a booming demand in the housing market. Part of the reason the demand is so high is because homeowners and buyers know that this opportunity won't last forever. If you would like to talk about your purchase or refinance options and are curious about your qualifying rates, let us know, and we would be happy to help!
Sources: HousingWire, HousingWire