Market Forecast: Construction Spending, Mortgage Applications, and ADP Employment
Blog posted On February 01, 2021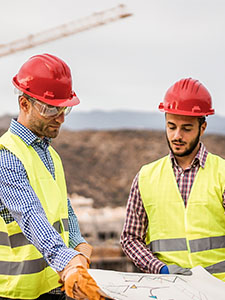 Last week, the Fed voted to leave interest rates unchanged, and mortgage rates continued to brush record lows. The report on construction spending is scheduled for release today. Also scheduled for release this week are the weekly mortgage application survey and the ADP employment report.
The U.S. construction spending report tracks total spending on private and public construction projects. In November, construction spending rose 0.9%, marking the fifth increase since the economy reopened last May. Over the past year, construction spending has surged 16.2% – with the annual pace over the past six months rising nearly 50%.
The Mortgage Bankers Association (MBA) weekly mortgage application survey tracks week to week changes in the submission of new purchase and refinance mortgage applications. For the week ending 1/22, mortgage applications saw a composite decrease of 4.1% with the purchase index dropping by 4% and the refinance index dropping by 5%. Year-over-year, however, the purchase index rose 16% while the refinance index rose 83%.
The ADP employment report is based on data from approximately 400,000 US businesses employing approximately 23 million employees nationwide. In December, the ADP employment report revealed a reduction of 123,000, marking the first decline since April. Small businesses lost 13,000 private sector jobs, while large businesses lost 147,000. Medium sized businesses gained 37,000 jobs.
With more construction projects likely to continue, home prices may decline slightly, which could cause an increase in home buyer competition. Make your home offer more competitive by getting preapproved before you start looking at homes.
Sources: HousingWire, Mortgage News Daily, MarketWatch, MarketWatch, PR Newswire