6 Home Improvement Projects that Won't Improve Your Home's Resale Value
Blog posted On July 23, 2020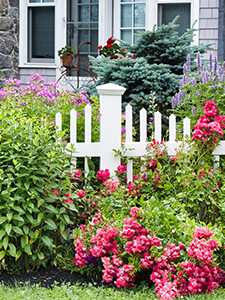 Like many Americans, you've probably spent considerably more time than usual at your home over the past few months. Homeowners across the country have gotten inspired to renovate their homes and invest in upgrades to improve their homes' present livability and also increase the resale value.
Before you invest your time and money into a home improvement project, consider its impact on your home's overall value. An upgrade that may be valuable to you may not appeal to a home buyer down the road. One general rule before committing to an upgrade is to survey your closest friends and family. If most of their homes do not include the upgrade you're looking to add, it might not appeal to potential buyers either.
Home Theater Upgrade
While a night in at the movies may sound like a special treat to you, not everyone is going to be impressed with your home theater upgrade. Depending on the extent of your home theater upgrade, you could end up spending a lot without any guarantee of a return on your investment when you sell.
Adding a Pool
Whether or not a pool adds to the value of your home depends on comparable homes in your neighborhood. Buying a home with a pool means agreeing to take on the costs of ongoing pool maintenance. If most of the homes in your neighborhood have a pool, adding a pool could increase the value of your home. If most of the homes in your neighborhood do not have a pool, there may be a reason for it.
Converting Garage Space
Converting garage space may add a workout room or home office, but it takes away covered parking. Additionally, if you convert your garage space without a permit, you'll have trouble with your home listing.
Converting a Bedroom
Adding a bedroom within the existing home without expanding the property will not make the home any larger and takes up space. This type of conversion is more popular in condos or smaller units. If you have a need to convert a bedroom to fit your specific needs, go for it, but if you expect your converted bedroom to up the value of your home you may be disappointed.
Too Much Landscaping
You don't have to take curb appeal to the extreme. Too much curb appeal may actually scare off potential buyers who think your home will have too much upkeep. You may have a green thumb but that doesn't mean your buyers do too.
New Flooring
Flooring preference can also vary from buyer to buyer. Unless your flooring is in a state of disrepair and needs to be replaced to sell the home, you likely will not significantly increase the value of your home by replacing the flooring.
If you're considering a home remodel or upgrade to increase the resale value of your home, make sure to focus on the right areas. Upgrades that are more stylistic and subjective will not recoup the same cost as investments like new appliances or new plumbing or HVAC. If you're considering a home upgrade, let us know if you'd like to discuss financing options.
Sources: Apartment Therapy