3 Predictions for the Housing Market in 2022
Blog posted On December 07, 2021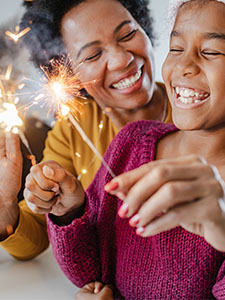 After a frenetic year of rock bottom mortgage rates, steep buyer competition, and higher home prices, prospective buyers are wondering what they can expect for the housing market in 2022. Here's what to expect from the housing market as we usher in a new year.
Mortgage Rates Won't Stay Low Forever
Federal Reserve Chair Jerome Powell has been nominated for a second term, and the Federal Open Market Committee (FOMC) is expected to stay the course of gradually raising interest rates and tapering asset purchases. Zillow researchers project average mortgage rates will rise to a level of 3.99% by the end of 2022. Fannie Mae researchers predict a slightly lower average rate of 3.4%. While these rates are higher than the average rates we have seen throughout 2020 and 2021, historically these rates are still very low.
Competition Will Start to Cool Down
Stiff buyer competition caused by fewer homes for sale has led to rapid home price appreciation. While home values are still expected to rise, the pace will likely slow down. With more homes hitting the market and builders replenishing new home inventory, buyers won't be faced with as much competition and price appreciation will stabilize.
There Won't be a Perfect Time to Buy
With plenty of discussion about low mortgage rates and a hot housing market, many potential home buyers are wondering when it will be the perfect time to buy. The truth is there's never a perfect time to buy a home. When making the decision to buy a home, you should consider your life circumstances.
Some questions to ask yourself include:
Can I comfortably afford a mortgage payment? (Try the mortgage calculator to get an estimate!)

How long do I plan to stay in this area?

Have I saved for a down payment and closing costs? Have I looked into down payment assistance and grants? (We can help with that!)

Am I prepared for bidding wars? What is my limit? (Getting preapproved for a mortgage can help you set a realistic home buying budget.)
Buying a home is a big financial investment and shouldn't be a decision you make based entirely on housing market conditions. There's never going to be a "perfect" time to buy a home. If you're considering a home purchase, we'd love to connect with you. We'll review your financial profile, compare it to current market conditions, and get you ready to buy.
Sources: MarketWatch